Concepts
Heat the oil in a frying pan and fry the onion for about 5 mins or until soft. Leave to cool slightly. When cool, put the onion in a large bowl with the mince, egg, bashed crackers, chilli, garlic, ketchup and brown sauce, and mix well to combine.
Divide the mince into 6, roll into balls and flatten each into a nice fat burger.
Put the flour on a plate, dab each burger to the flour on both sides, then transfer to a baking tray. Wrap with cling film and pop in the fridge for a couple of hours.
Heat oven to 200C/180C fan/gas 6. To make the wedges, put the sweet potato on a baking tray and drizzle with olive oil.
Sprinkle with paprika, season, then give them a good shake or shuffle around with your hands to make sure they're well coated. Roast for 30-40 mins depending on how crisp you like them. Make sure you give them a good shake a couple of times to ensure they cook evenly.
Recipes
Potato wedges are a delicious side dish that goes well with most other dishes. They are much simpler to make than fries as they can be baked and there is less slicing involved.

To prepare and cook your potato wedges:

Preheat your oven to 200˚C/400˚F/gas 6. Put a large pan of salted water on to boil.

Scrub the potatoes clean and get rid of any gnarly bits. Cut the potatoes into chunky wedges. Add to the pan of boiling water and parboil for 8 minutes.
Drain in a colander and leave to steam dry for a couple of minutes.

Transfer to a roasting tray and add a good lug of olive oil and a pinch of salt and pepper. Toss together so all the wedges are coated in the oil then spread out in one layer.
Cook in the hot oven for 30 minutes until golden, crisp and cooked through.
Delicious served with steak or chicken.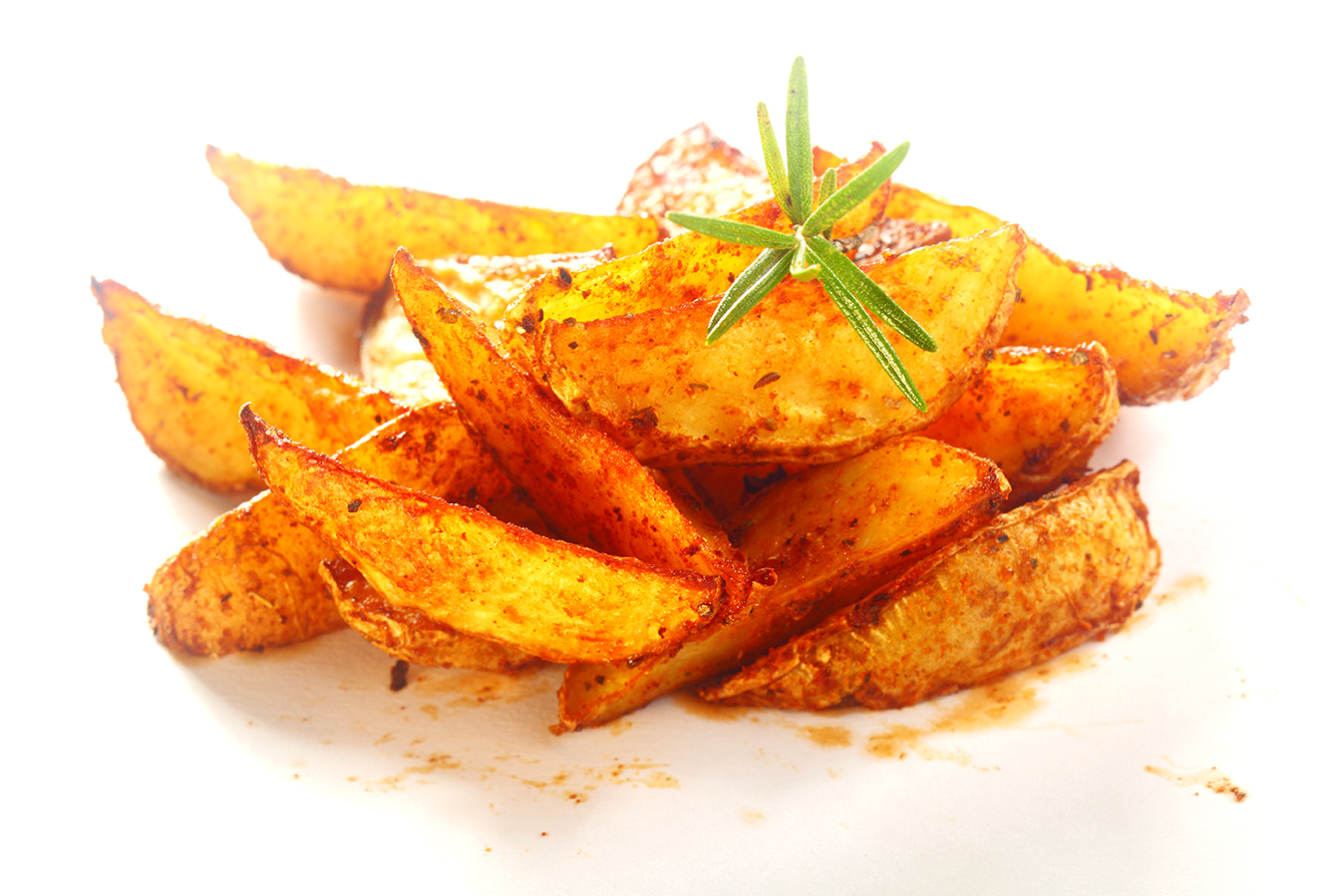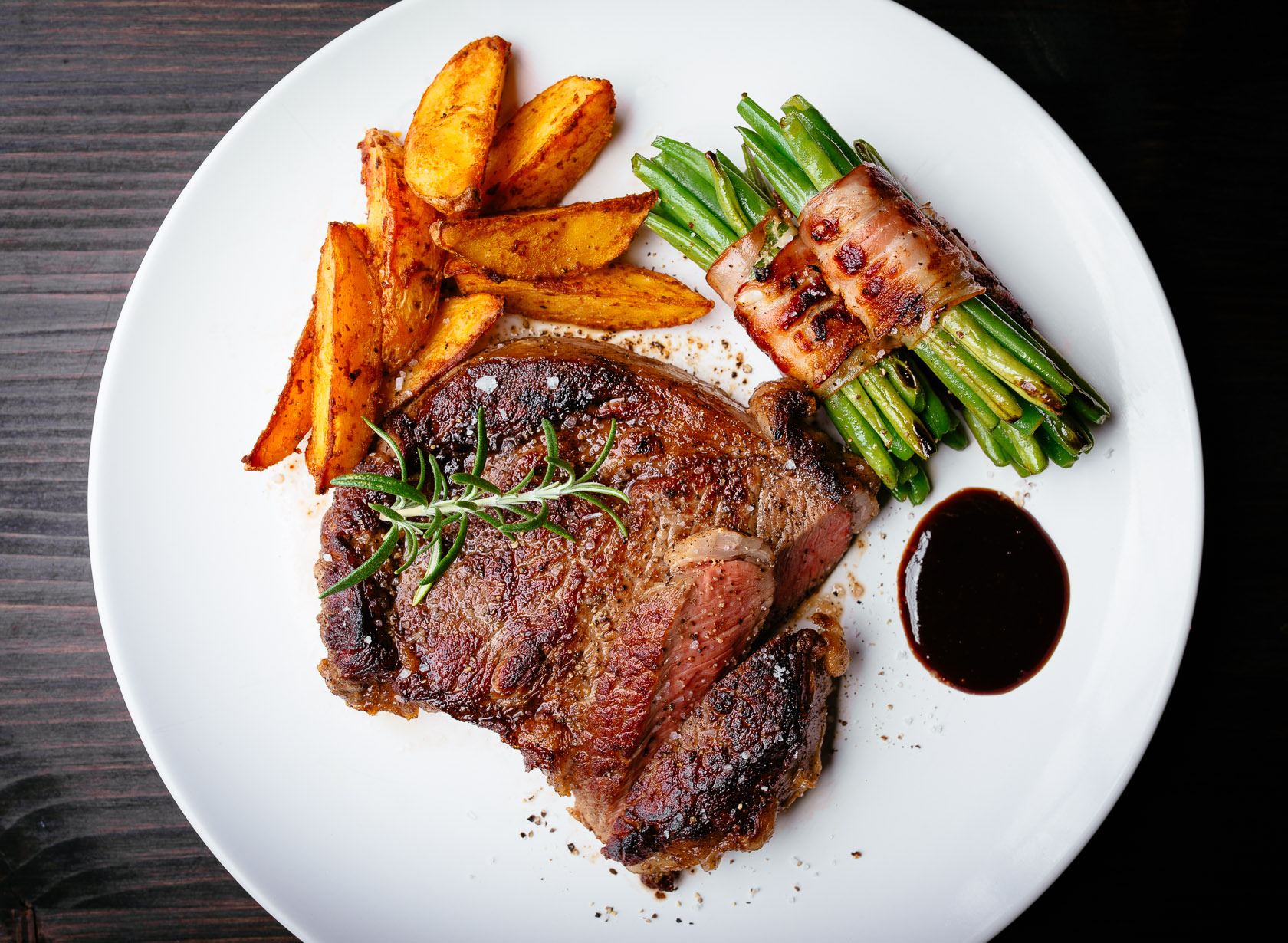 Menu Ideas